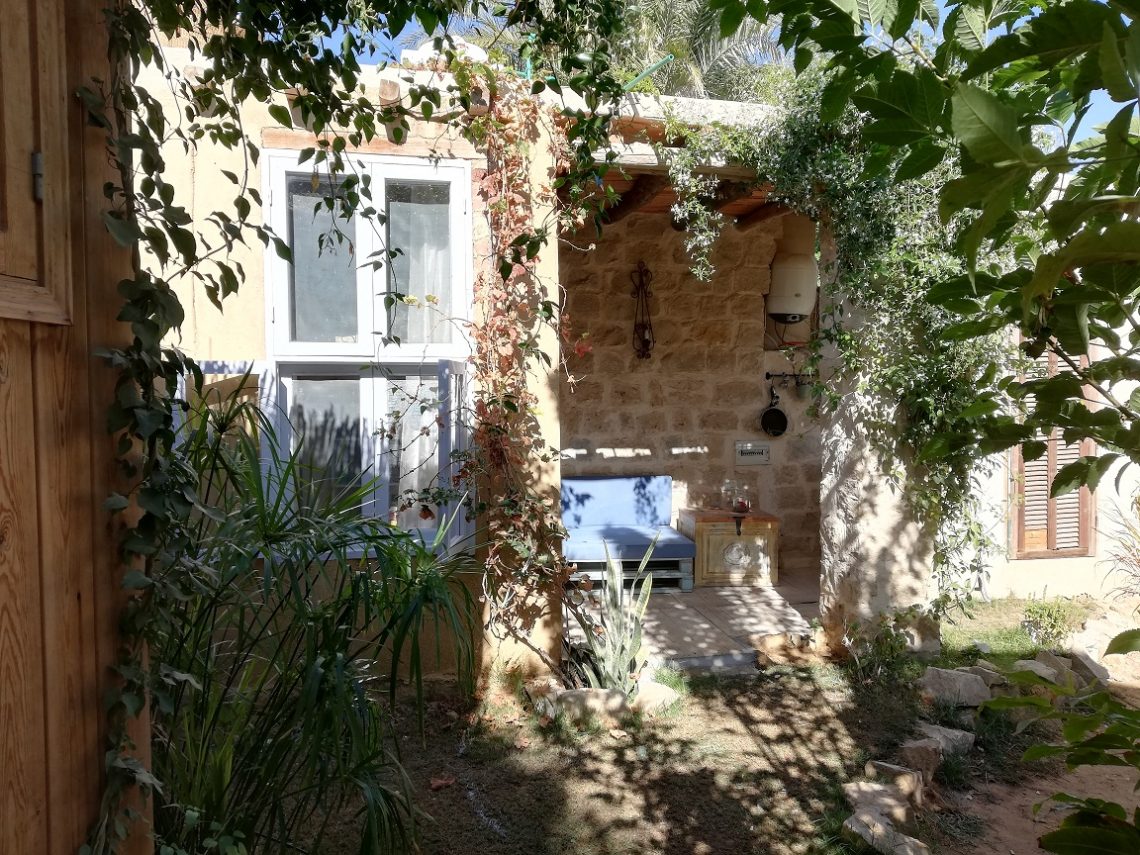 Tea Cup, with its 8 sqm studio space, is the smallest of our three tiny houses. It accommodates 2 people in a charming 1-bedroom studio. In addition to the indoor studio, Tea Cup features a beautiful outdoor seating area, an outdoor, but private bathroom, and an outdoor kitchenette with everything you need to cook a tiny meal, or heat up some food.
It comes with everything you need – nothing more, nothing less – but it's definitely a unique stay in Tunis Village. A lofted bed (1.4 x 2m) , a cloth rack, a shelf, a table, and a small seating area. That's your indoor space when booking Tea Cup…The lofted bed allows for maximum head height and for sitting up, which makes it perfect for reading … upstairs and downstairs …
Your outdoor space features a seating area, a fully equipped kitchenette and a tiny but private bathroom. Further, you can relax in the hammock, or grill your dinner on the bbq in the shared garden.
LIKE EVERYTHING AT BAREFOOT IN TUNIS, WE TRIED TO USE AS MANY UPCYCLED MATERIALS AS POSSIBLE.
TEA CUP IS ALMOST 70% UPCYCLED…FROM THE ENTRY DOOR TO THE LOFTED BED THAT USED TO BE OLD WINDOW SHUTTERS, TO THE WALLS, WHICH ARE PARTLY BUILT WITH SANDFILLED PLASTIC BOTTLES.
Book your stay via Airbnb