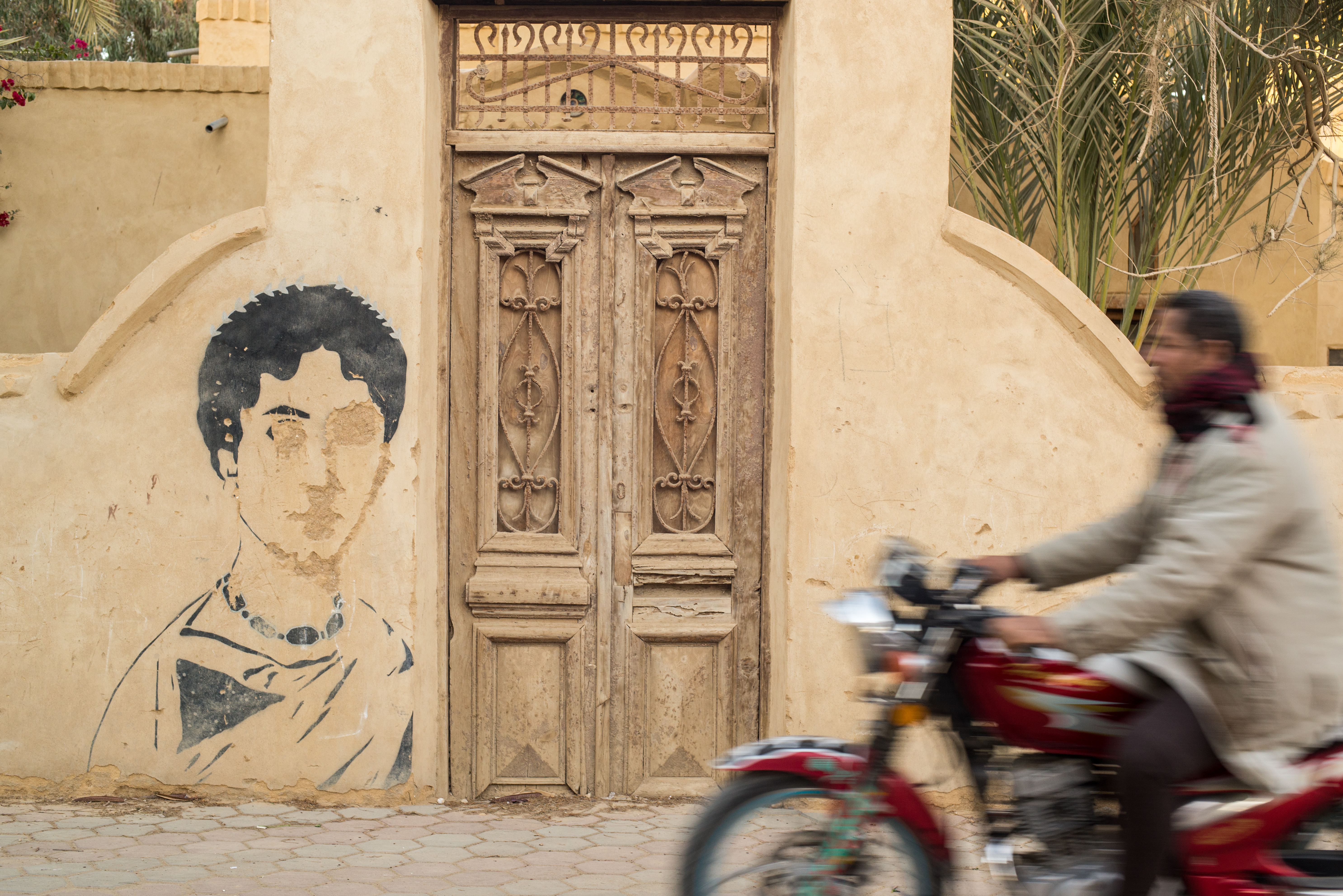 Tunis Village is a great place to disconnect from the breakneck of Cairo. The air is clean, the atmosphere quiet, secure and very relaxing. The  picturesque village, with its mudbrick and  limestone houses topped with golden domes, surrounded by palm trees that cast their shadows against Lake Qarun, is surrounded by green fields and the desert behind it. It's natural beauty is, in itself, enough reason to visit, but there is also the story of  Tunis Village.
When Evelyn Porret moved to Tunis Village in the 1980s the history of this little village southwest of Cairo changed. Evelyn and her husband Michel Pastore built a house and pottery studio.  She was the first potter in the village, and trained many of the local children in the craft of pottery. Several of her students ended up creating their own pottery studio. very quickly turned it into a pottery School to teach all the local children how to make pottery items and encourage them to become Potters. themselves. Ever since,  Tunis Village has become known for its ceramic arts; so much so that there are workshops that teach and sell ceramics all over the village.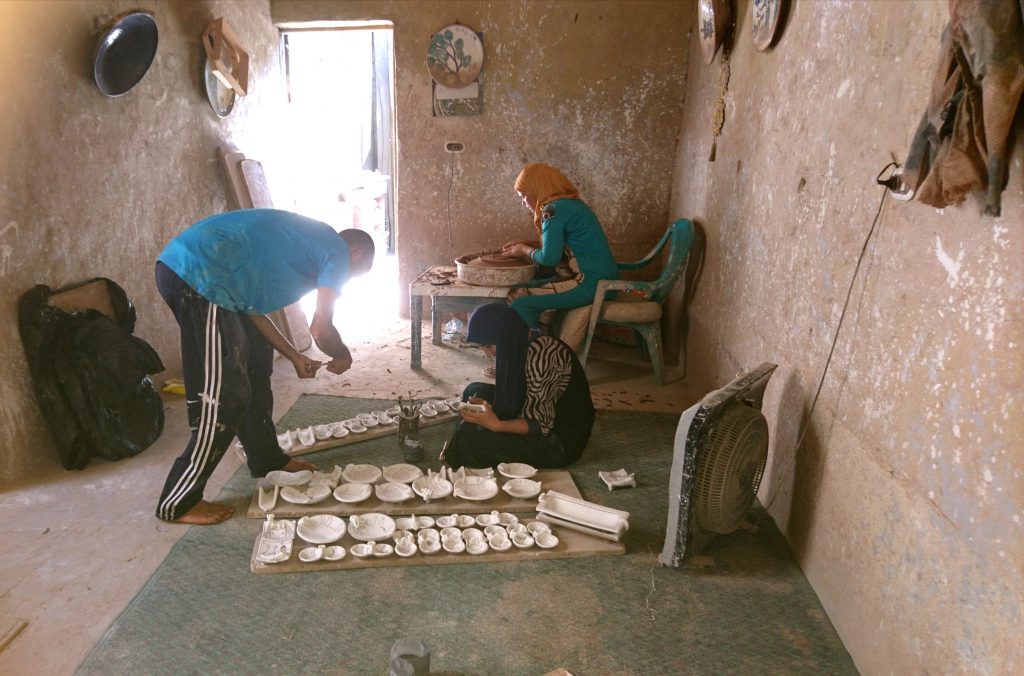 Evelyn and her husband should not stay alone for long. Up until today painters, writers, crafters, journalists and other Cairenes have escaped the city to build their own rural dream house. What happened is that Tunis boosts an array of beautiful houses, built with the Nubian vault technique. This technique is based on an age-old method of timberless vault construction, originating in Upper Egypt. It uses only mudbricks and earth mortar. In Tunis Village mud is combined with local limestone.  A good example of this technique is the Carricature Museum in Tunis Village.  Nowadays, these vaults are still built, but with burned bricks instead of mud bricks. On top of the beautiful architecture, each house has its unique charm and drawings on the wall…basically a picture worthy door for every day of the year…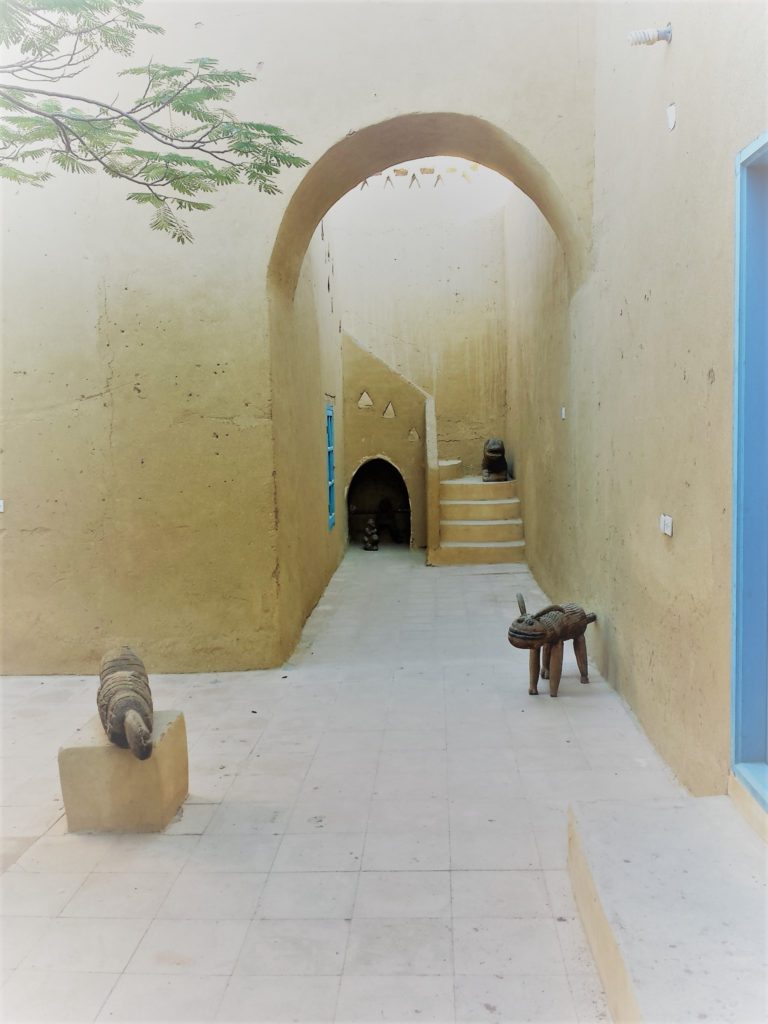 The charming thing about Tunis Village is this urban and rural; local and international cultural melange, as more and more Cairenes and foreign guests come to visit this tiny village.  This makes for very rural moments with a cosmopolitan touch.
Now renowned for its unique pottery and its amazingly hospitable inhabitants, Tunis Village, also hosts an annual Pottery Festival (usually in November) to showcase its arts and handicrafts that have made the village a much-beloved local gem.
But there is more to Tunis Village than pottery… you can go visit the only Carricature Museum in Egypt, spend time at the pool… and many many more things … we made you a list
For lovers of natural history, the UNESCO World Heritage site "Wadi Hitan" (Valley of the Whales) is about 40 million years old and is home to the world's largest collection of well-preserved whale fossils.