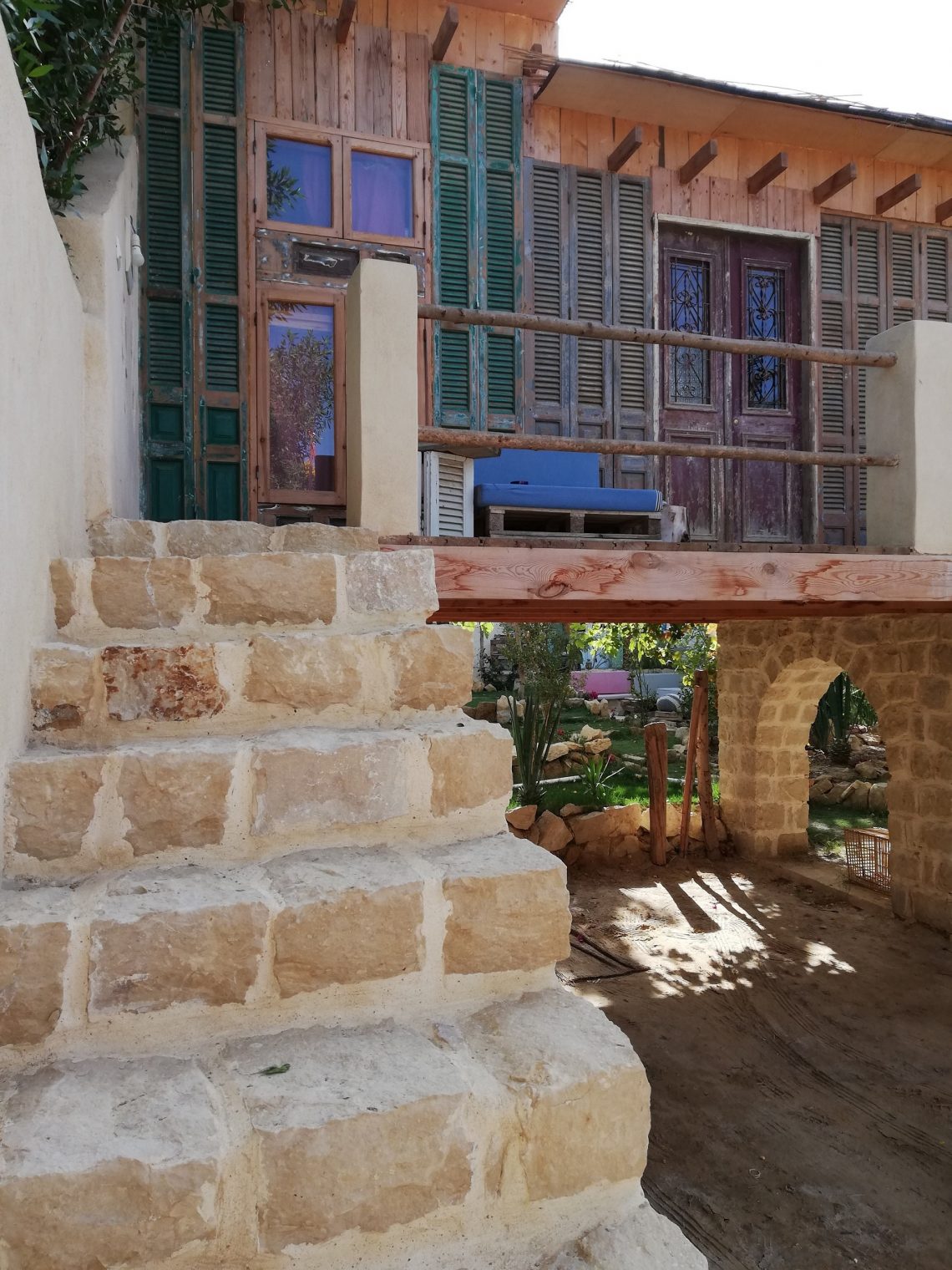 If you are looking for something a little different, unusual, eccentric and cosy, you have come to the right place!
"El-Sheesh" (Arabic for shutter), with its 16.5 sqm, is the 2nd largest of our three tiny houses at Barefoot in Tunis. This rustic tiny house comfortably fits 4 people. It features a fully equipped kitchen, bathroom, a beautiful living niche, dining area and a charming outdoor deck for relaxing sunsets and chilled afternoons.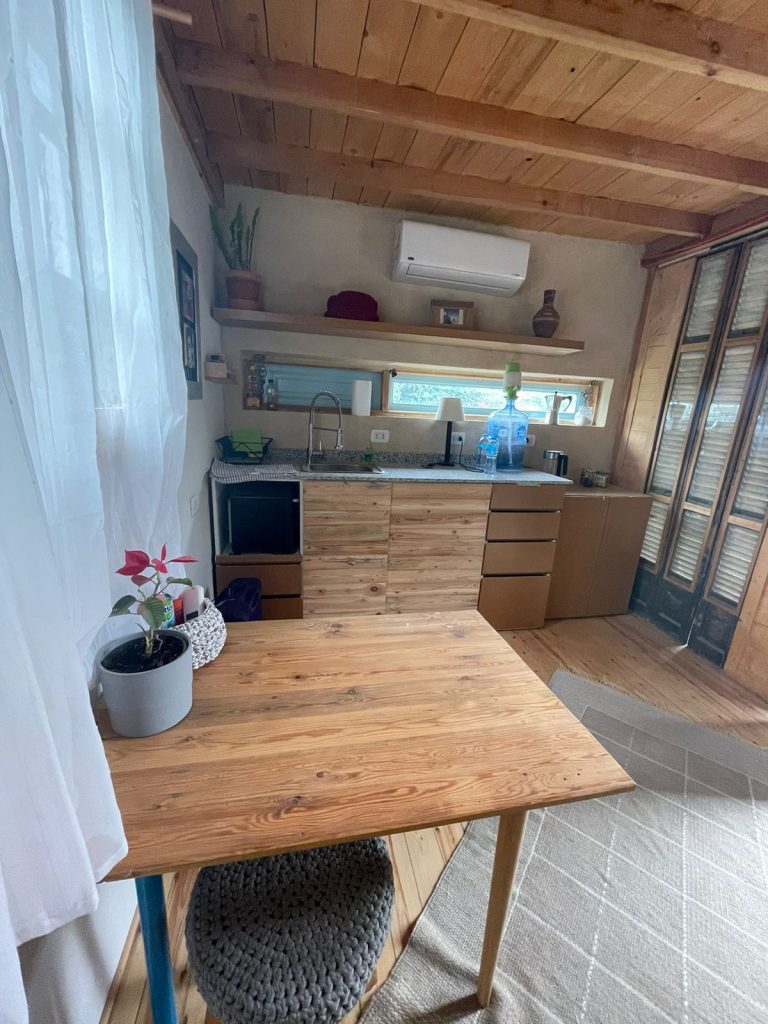 This tiny house packs plenty of vintage style into a small space. The bright and airy home has two small double beds (1.40 x 2.00) and a fully equipped kitchen (mini fridge, electric stove, electric oven and enough kitchen ware to prepare a meal), including a bar table where guests can sip a morning coffee while watching the sun rise.
The 1.40m bed is elevated above the living niche, opposite of the kitchen. It is accessible through a small ladder. The window next to your bed ensures that you sleep soundly with the sounds of nature and a breeze of fresh air.
The living niche under the bed features a futon sofa and a small table facing a large window onto the wooden deck. The futon can be folded out into a bed to sleep another 2 people.
Book your stay at El Sheesh
Via Airbnb
Via Booking
Check out our other units here at Barefoot in Tunis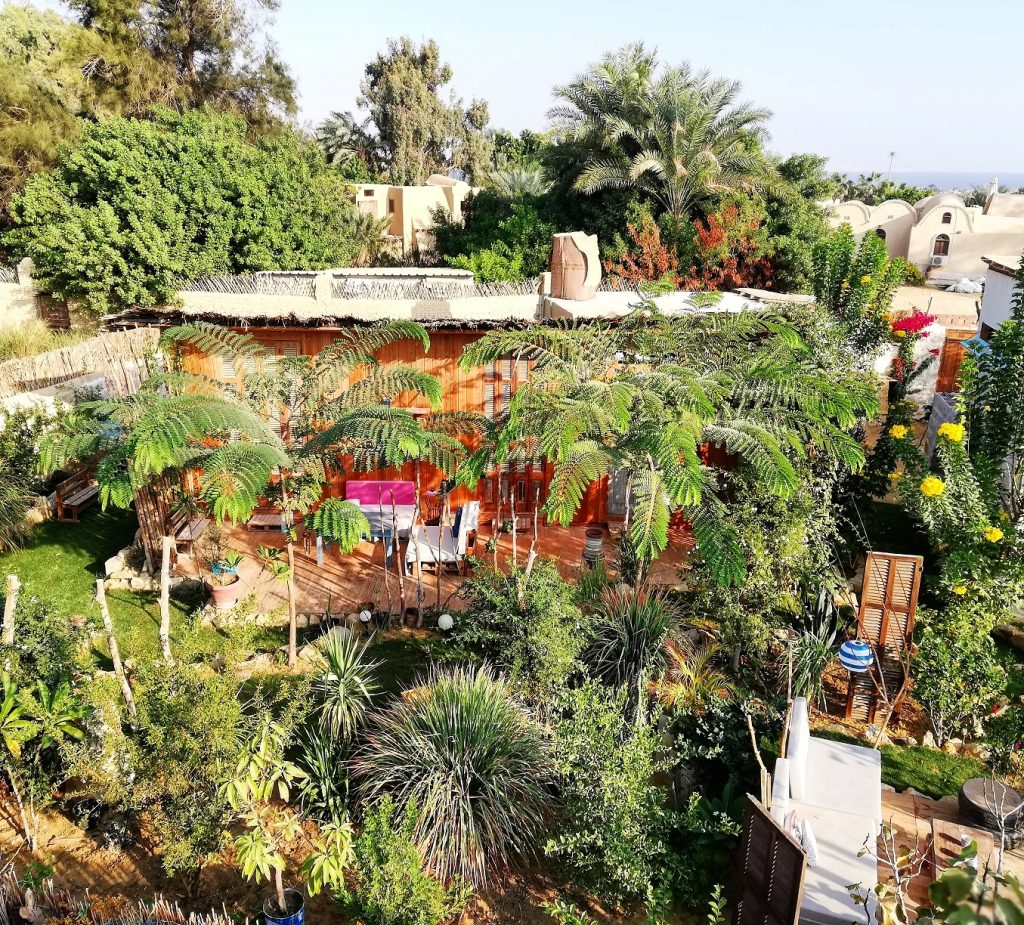 27 sqm
Sleeps 3 people – AC (warm & cold) – fully equipped kitchen – private bathroom – private heated plunge pool – private deck & garden – outdoor firepit.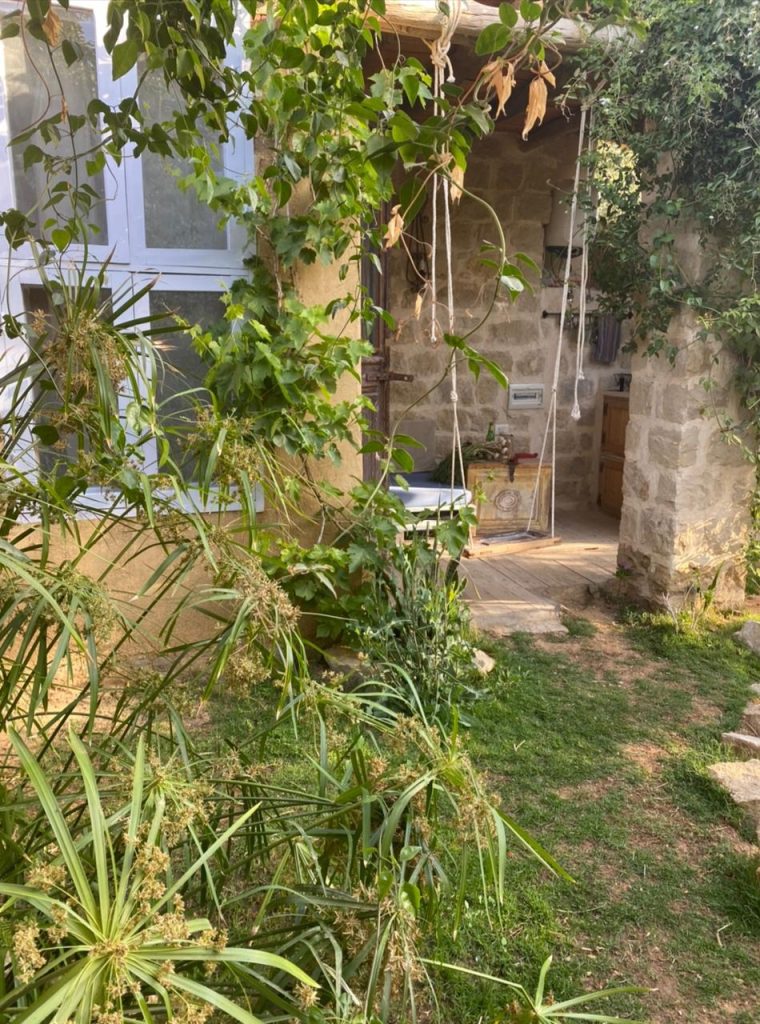 10 sqm
Sleeps 2 – fan/heater – fully equipped outdoor kitchenette – private outdoor bathroom – outdoor bbq – shared garden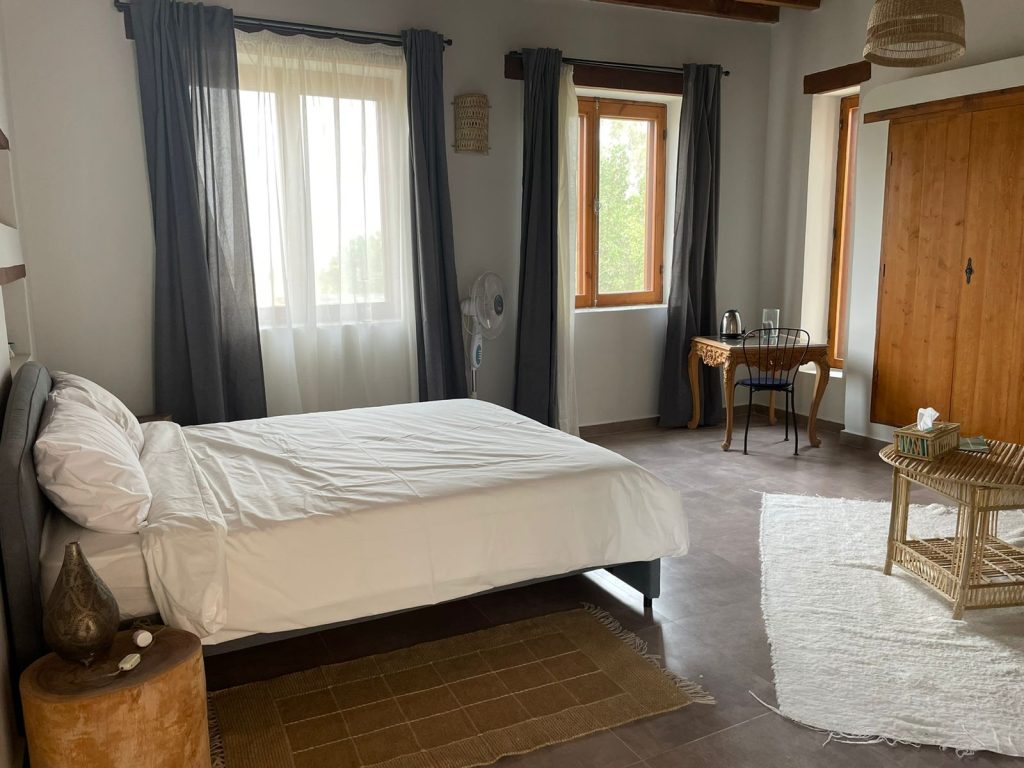 35 sqm
Sleeps 3 – fan/heater – tea/coffee facilities – terrace – outdoor fireplace and bbq – shared garden