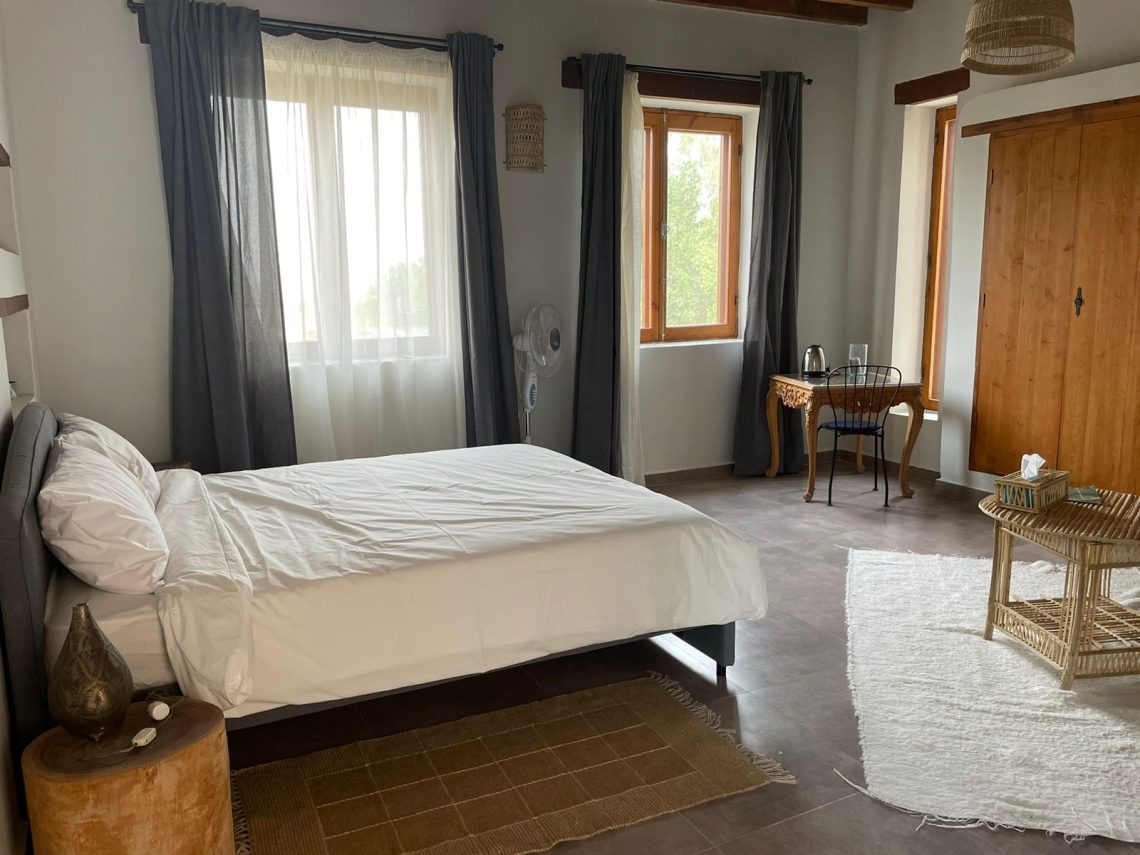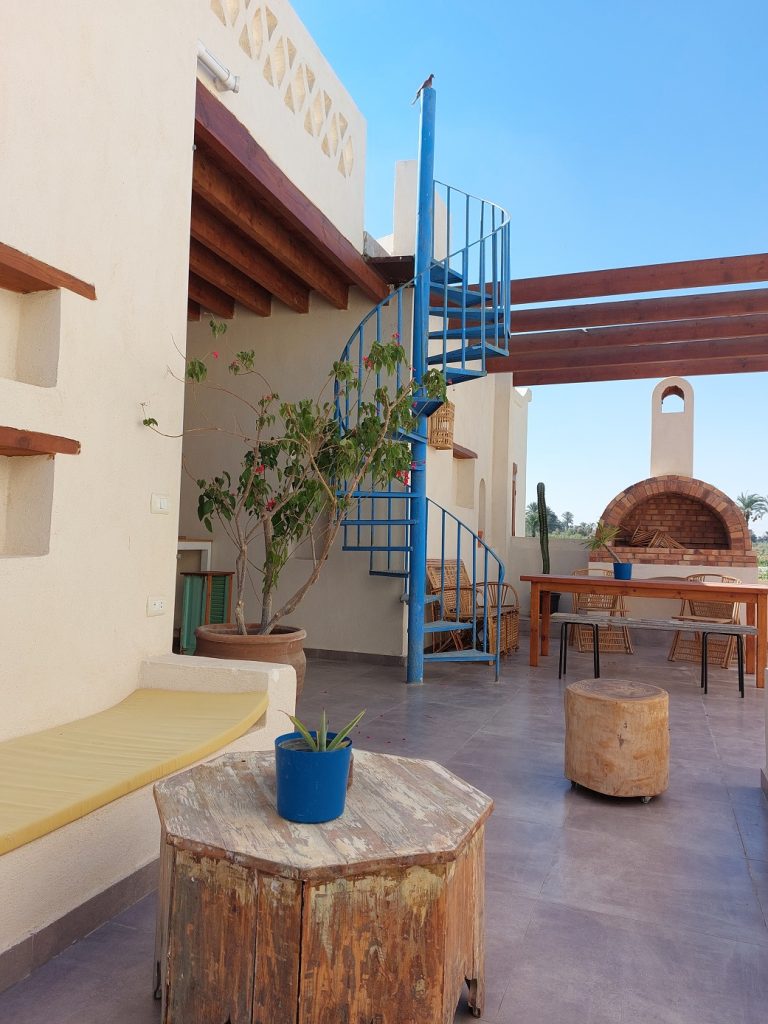 The Room by Barefoot in Tunis is a fusion of modern minimal design with the traditional style of Tunis Village and the boho touch of Barefoot in Tunis.
The Room sleeps a max of 3 people on a queen-sized bed and one comfortable couch.
The Room is located on the first floor of the main house with its beautiful sun terrace and bbq fireplace overlooking our beautiful garden.
The view from The Room alone is worth a trip. Then there are all the little extras that make the stay at Barefoot in Tunis so unique, like the old doors, plants and books in different languages.
Although this one has no kitchen, you won't be missing a bottle of water, coffee and tea facilities, or the mini fridge to store your drinks, snacks or takeout food.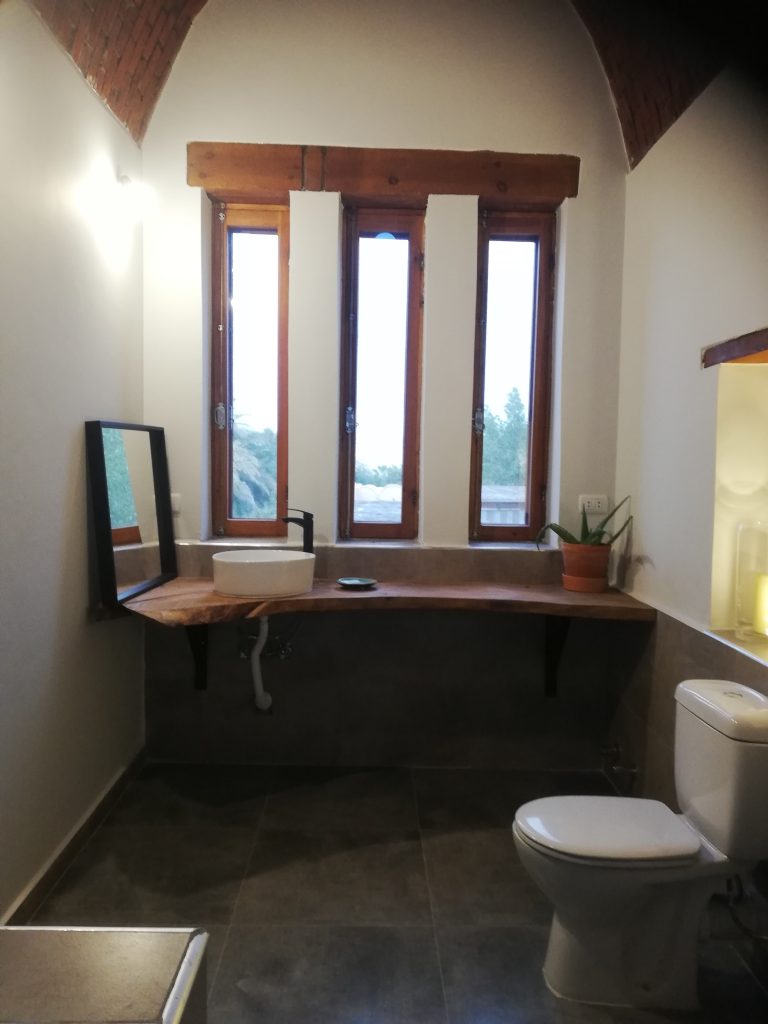 We want you to feel completely at ease and tried to reflect that in the design. Our beautiful bathroom windows, for example, provide plenty of natural light and fresh air on hot days, yet are such designed that they limit the view into the bathroom.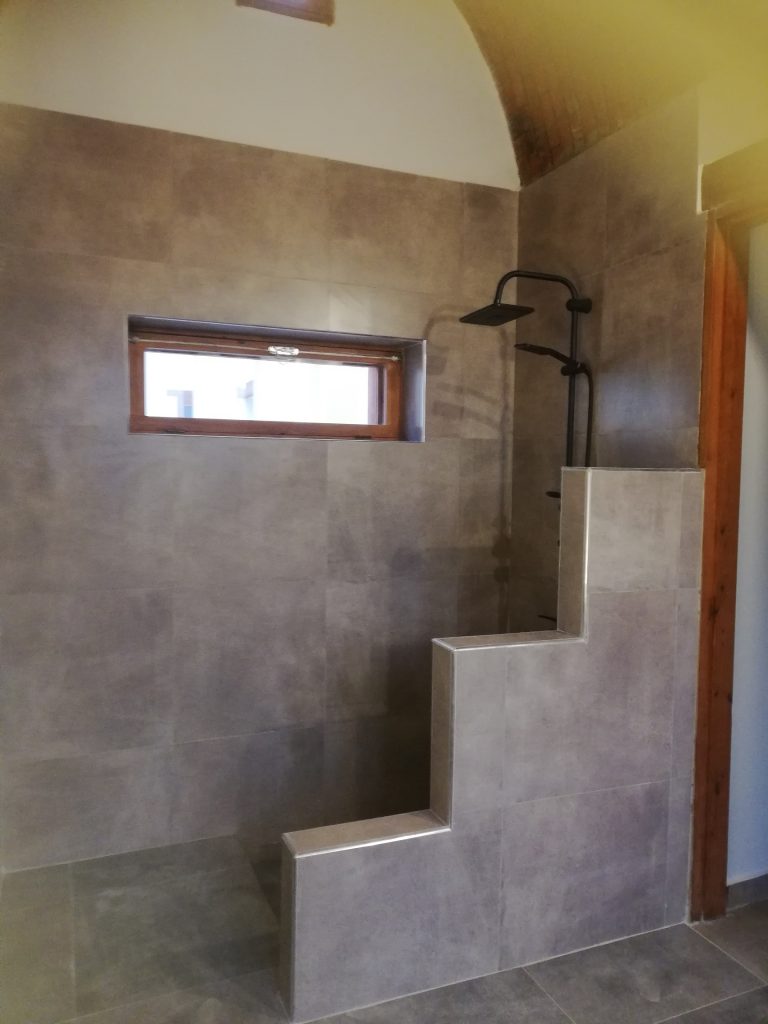 The spacious bathroom not only features a beautiful view to Lake Qaroun, but also a walk in shower that is powered by solar energy.
The real centrepiece of the bathroom though is the wooden bathroom vanity that completes the look of this beauty…
Book your stay at The Room
Check out our other units here at Barefoot in Tunis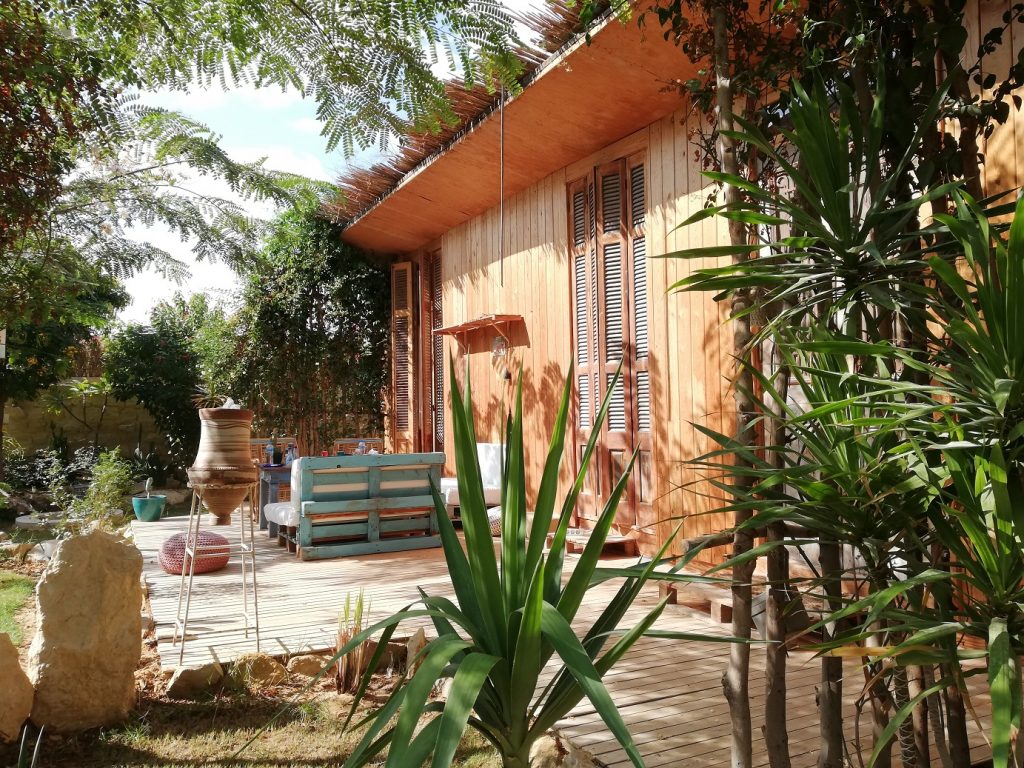 27 sqm
Sleeps 3 people – AC (warm & cold) – fully equipped kitchen – private bathroom – private heated plunge pool – private deck & garden – outdoor firepit.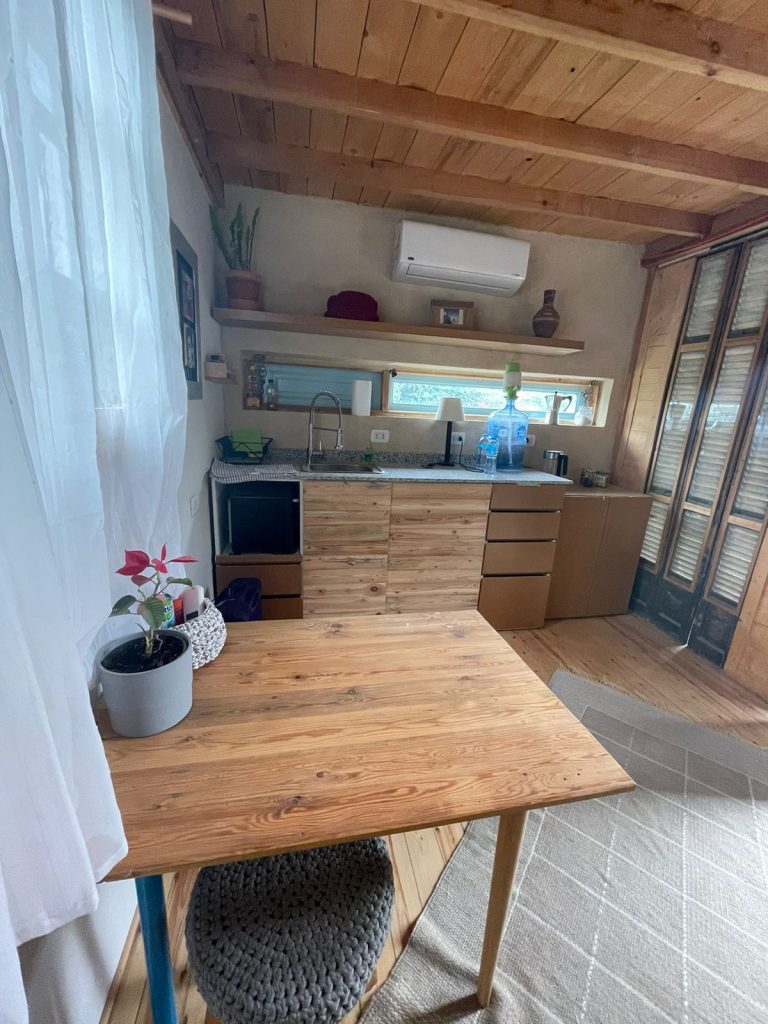 16.5 sqm
Sleeps 4 – AC (warm & cold) – fully equipped kitchen – private bathroom – private deck – outdoor bbq – shared garden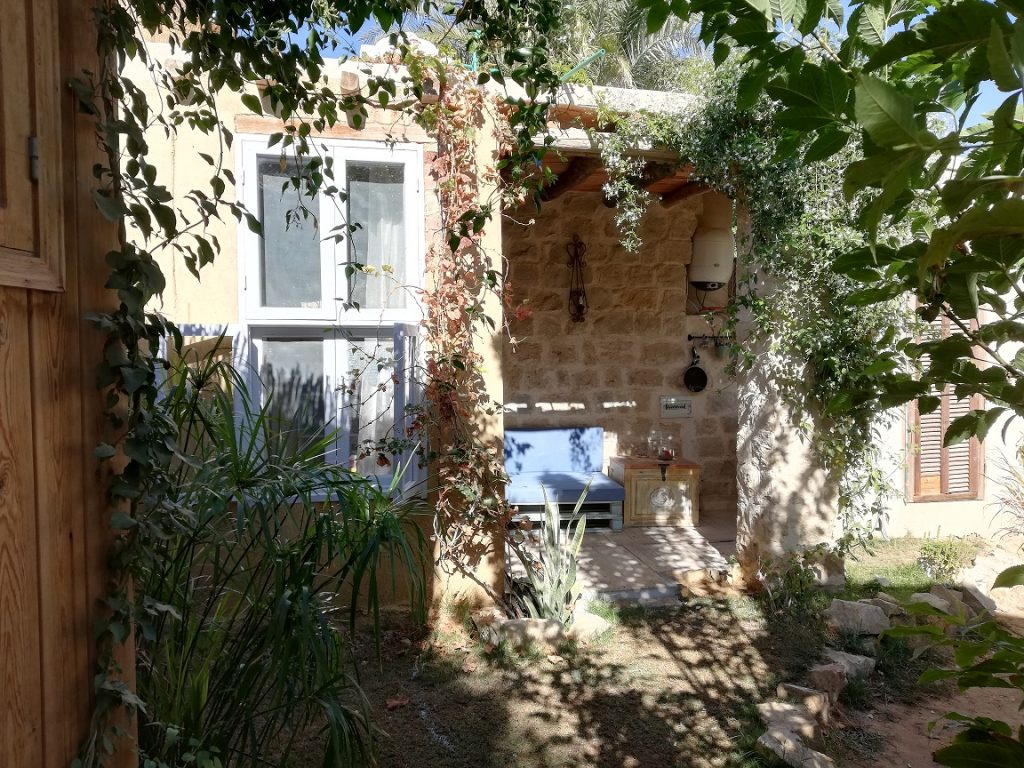 10 sqm
Sleeps 2 – fan/heater – fully equipped outdoor kitchenette – private outdoor bathroom – outdoor bbq – shared garden